The Fiore Technologies SpA is a manufacturing industry that produces vessels & steelworks made in carbon steel and stainless steel for various sectors : industrial, civil , oil & gas , plant , environment.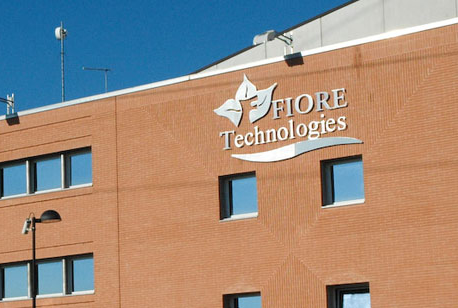 The company has the technical know-how and capability able to answer quickly to customer design requirements , suggesting the best solutions in order to meet their requirements, with the specialized operators, high skilled , capable of performing complex carpentry works , hydraulic and electrical plans too.
The Company is developed with an office building, two main buildings of steel carpentry and assembly, a paint shop for a total land extension of 15,000 square meters of which 8500 covered . The Company has the best advanced processing technologies including a laser /plasma cutting computerized machine , five submerged arc-welding machines, three bending / rolling machines with capacity up to 120 mm plate thickness , one press-bending machine , an automatic cutting machine , and various other mechanical equipment ..
The range of products manufactured by Fiore Technologies SpA includes vessels, tanks and silos of capacity that can exceed 300 cubic meters , atmospheric and pressure storage tanks for LPG , ducts/conveyors for air, gas , fume evacuation , supporting steel structures and equipment for loading / unloading for furnaces and incinerators, oil filters , sand filters , hoppers, surge tanks .
Recently the company is able to offer plans/ products with high technological content such as water purification equipment , fire protection systems , heat exchangers , heat treatment for bells .
The most frequent realizations in stainless steel are for storages and treatment of highly aggressive or contaminated as chemicals, corrosive liquids , gases , cryogenic substances .
Stainless steels processed by Fiore Technologies SpA are austenitic stainless steel AISI 304-309 - 310-316 - 321-330 and ferritic AISI 400 series .
For the certified containers and pressure vessels the company is able to manufacture and certify in accordance with the European Directive 97/23/EC - PED and ASME American code "U" and "S" stamp. In fact, the Company is certified according to UNI EN ISO 9001:2000 and has the forms H -H1 that allows to self-certify the manufacturing processes and products in accordance with the required codes.
When required by the codes or by the client specifications, the products are tested by non-destructive tests such as X-rays, ultrasonic , liquid penetrant , magnetic particle .
Our History
The Fiore Technologies SpA Company is located in Mussolente in the province of Vicenza , near Bassano del Grappa, in the year 2008 from the acquisition of Fiore Impianti SpA, founded in 1997, which mainly produced LPG tanks and silos for plaster and mortars.
The management of the new company , in order to overcome the crisis period of the real estate market linked to the production of silos for plastering, has been able to renew the production especially into the sectors in which the company has a substantial know-how for both the production and engineering such as oil & gas , water treatment and waste water treatment , heat exchangers and pressure vessels, certified according to the European directive 97/23/EC - PED and the American standard ASME " U" and " S" stamps.

Despite the economic crisis the Fiore Technologies SpA has been able to express its full potential: growing slowly and with great sacrifices day after day, was able to enter inside international markets , exporting its products all over the world.
The Fiore Technologies SpA has also created a network of companies , of which he is the leader , with the aim of offering turnkey systems and plans . This includes local and foreign companies operating in the plant engineering sector , industrial and oil & gas, with which the Fiore Technologies SpA has established strong relationships of collaboration , each of them contributes to various projects for the portion of their competence by providing to the group its know-how and their technologies in order to fully meet the customers' requests.